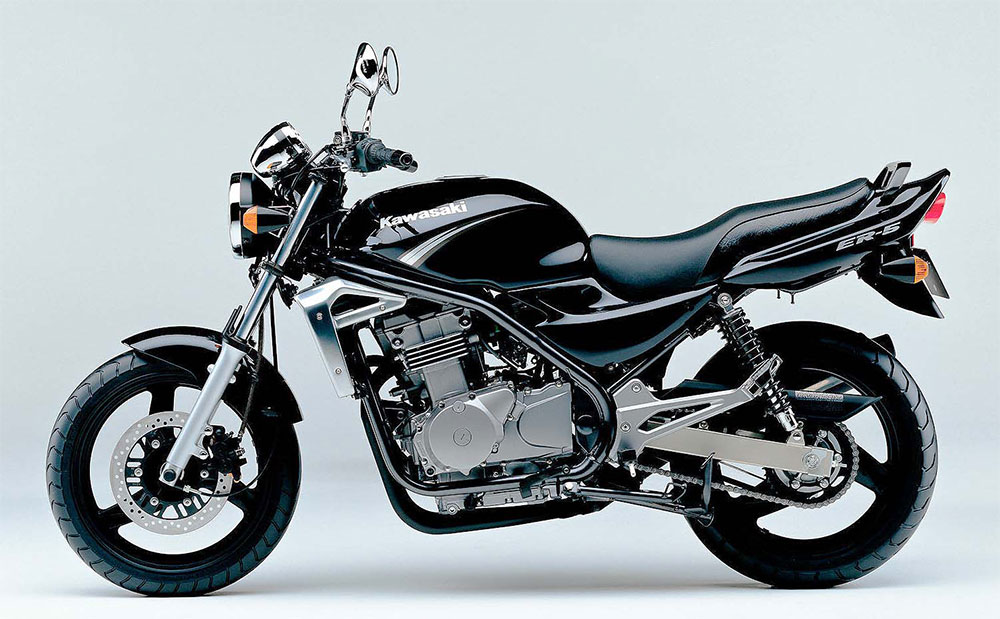 If you wish to have a full restricted licence (A2) at 19 without having to comply with the 125 probation period then you can take the Direct Access Scheme. This means you take the exact same motorcycle test as the restricted licence 125cc except using a larger machine 600cc. To qualify the machine power must not exceed 35KW. (47Bhp)
We use the Kawasaki Er-5 which produces 50Bhp which have been restricted to 46 Bhp and is easy to learn on and makes your bike lessons more fun. It has an upright riding position which makes it easier for learners to complete the U-turn exercise.
With the Restricted (A2) course you must first complete CBT then pass the motorcycle theory test before attempting the practical test.
We offer courses to suit all abilities from PAYG allowing you to take as many or as few lessons as you like to full package courses .
To find out the best course to suit your needs we offer a free introductory assessment lesson to allow you to try before you buy.
What are you waiting for?
Book your training today